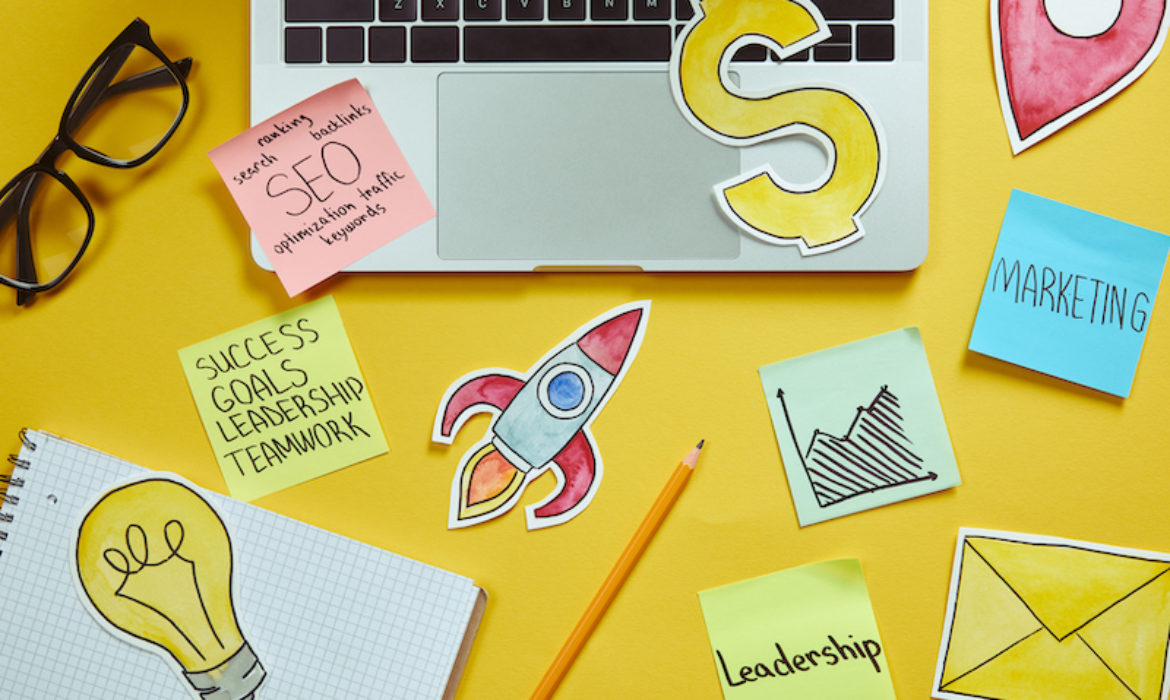 You know that the better your SEO is, the higher you rank on search engines such as Google. But that doesn't quite make you an SEO genius. Here are some of the most frequently asked SEO questions marketers get all the time.
What exactly is SEO?
SEO stands for search engine optimization which are the techniques used to help your website become more visible in organic search results in search engines like Google, Bing, and Yahoo.
What are meta descriptions and do they still matter?
A meta description is the small paragraph of text that appears below your page in a search engine result. It helps explain what the page is all about. Meta descriptions still matter, just not in the same way they used to. They used to help keyword bots but now, it's more important to write something that makes readers want to click on your page.
What is the difference between paid and organic results?
Organic results are those that appear in search engines for free. These are based on algorithms which pick out the keywords that relate to what someone has typed into their search bar. Paid results on the other hand are results that usually appear at the top or to the side of the search results. Businesses pay for those positions.
Am I using the right number of keywords on a page?
There is no right number of keywords to include because what you should be aiming for is making your page or content readable. You should be able to find enough natural opportunities to include keywords that you won't even have to worry about reaching a certain number of them.
How many internal links do I need on each page of content?
As with keywords, you shouldn't worry about having a specific number of links in your content. You only need to include them when they are going to enhance the readers' experience.
What's the difference between internal, outbound and inbound links?
Internal links are links in your content or on a page on your website that go to another page on your site. Inbound links are links on other websites that link to your content. Both of these links are valuable for your SEO. Outbound links are those that you include to link to a different website page that doesn't belong to you.
Do I need to know fancy IT code to do SEO?
No, but there are some more advanced SEO tactics that basic coding can help you understand and achieve. It's not necessary for every aspect of SEO though.
What's a sitemap.xml file?
This is an index of all the pages on your website. This file makes it quick for search engines to understand your website and the content you have on there.
Why do I need alt text on my images?
Search engines cannot read images, but they can read text. The alt text helps them work out what the images are. Alt text also helps when a page doesn't load properly. If the image doesn't load, visitors to your site can still work out what the image is by reading the alt text.
How long does it take to see results from SEO?
This will depend on how much content you create, the quality of that content and how that content resonates with your audience. If you have a big website with strong domain authority, you're more likely to see results sooner. Smaller websites will likely take longer because search engines crawl them less often. You should monitor and measure your SEO approach weekly and leave it about a month before you change up your strategy.
Should I hire someone to do my SEO?
Hiring someone internally or externally to do your SEO can be helpful, especially if you don't want to spend the extra time doing it yourself.
What should my SEO goals be?
Don't limit your SEO goals to how many more visits you can get to your website. Think about your full marketing strategy and how much quality traffic you're getting to your website currently. Set goals based on traffic as well as the entirety of your marketing funnel.
While you might have a better understanding of SEO now, it's important to remember that SEO changes regularly. This is thanks to search engines improving their usability and their approach to crawling websites. So don't forget to adapt your SEO strategy to those changes.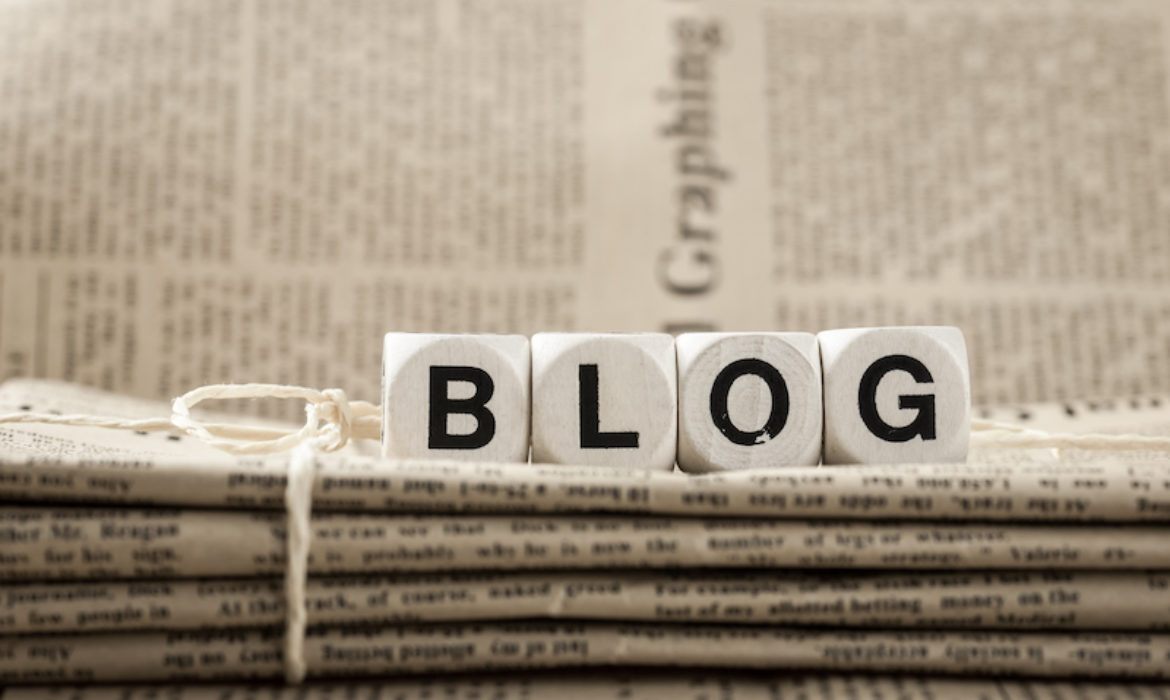 You've been staring at a blank page for what feels like hours on end, trying to start a blog for your website. So, you've typed into your search engine, "how to write a blog" and luckily, you've stumbled across this helpful article. You know your website needs content, but if you've never sat down at a computer and put something together, it can be difficult to know where to get started.
What's the purpose of writing blogs anyway?
Regularly publishing blogs to your website is a great way to grow your brand and introduce people to your product or services. Blogs help to keep your audience informed about your business and industry in an engaging way. Well written blog articles can boost your website's search engine visibility, driving traffic to your website. How? Through Search Engine Optimization (or SEO) which is basically a bunch of terms people use when they search for things, just like you probably typed "how to write a blog" into your search engine. Even if you're planning on reaching your potential clients through an email newsletter, writing blogs for your website is the first step in getting them to sign up for further information and in having information to share with them.
Alright, I'm ready to write a blog, but where do I start?
First, you need to understand the audience you're writing to. Start by thinking about what customers generally ask when they first interact with your business. What is it they're looking for when they find you? Is there anything you think they should know before they contact you? Understanding who your client base is and what they want to know will help you get started. For example, if you're a real estate agent and the majority of your clients are first-home buyers, writing blogs on how to secure their pre-approval with their bank is something that they'll likely be looking for information on.
Now that you know who you're writing to, you should have a basic keyword strategy. This is what's going to help drive traffic to your website and help you get a sense of what your blogs should be focused on. The Google Adwords Keyword Tool is a great way to find phrases that people are using to search for your products or services. Moz too can help you find the most effective keywords to rank for. These keywords should be included in the blog you write so that when people search those terms, your website shows up in their search results. If you're not confident in researching and using SEO keywords, don't fret, they're not the be-all and end-all. Your blog will still be a valuable asset to your website and email newsletters.
You've got your potential blog topics ready but before you go ahead and start putting words to screen, you'll need to decide what type of article you're going to write. Your readers might benefit from a to-do list, checklist, an educational 'how to' style blog or a series of instructional blogs. Educational articles like how-to's are a great starting place. As an internet user yourself, you've probably searched for an answer to something by typing "how to…" into your search engine. Going back to our example of a real estate agent trying to target first-home buyers, you might write something along the lines of "how to apply for a mortgage". If you're a travel agent though, a list based blog could be more beneficial for your targeted audience such as, "10 things to pack for a winter holiday in Europe" which is more likely to resonate with your readers.
Get your keyboard ready – it's time to type!
So, you've done the research and you know who you're writing to and what you're going to write about, it's time to do just that – write!
Step 1: Write a working title
Getting started is the hardest part but once you have an idea for your blog and a working title, the rest should fall into place. Working titles are flexible so you can always go back and change the title to suit the entire blog after you've written it. The style of blog you're writing and the topic you're writing about will help you get started. Think along the lines of the questions your customers might ask "how to…" or "why I should…" or the things you think they need to know more about "five reasons why…" or "when should I…"
Step 2: Write an introduction
The intro of your blog is your chance to grab the reader's attention. You only have a couple of sentences to do this in, so try and get those creative juices flowing. You could tell a joke, share a story which involves a common problem your audience might face and that blog will solve, or an interesting fact or statistic. Whatever it is, make it something you'd want to read yourself. Once you've done that, explain how your blog is going to address a problem your audience may have. This gives them a reason to keep reading. Need a bit more help? Go back and read the intro we wrote – if you're here, we managed to keep you reading on.
Step 3: Write an outline
You probably have a couple of ideas of the things you want to mention in your blog. Jot them down on your screen so you can rearrange them in an order that's going to make the most logical sense for a reader. Take this blog for example. We didn't start by explaining how to write an outline of a blog before we explained its purpose and how to research a topic to write about first.
Step 4: Write that content
Now it's time to put fingers to the keyboard and get typing. Just remember to write what you know. It's your expertise and knowledge that your audience wants to read. Write down everything you want to say and don't worry if it's not flowing as well as you'd hoped, you can always take breaks and come back to it later. When it comes to the word limit, 43% of readers admit to skimming blogs online so aim for 500 words. That being said, longer content (1,000+ words) does perform better in search engine rankings, as long as the content is relevant. Don't stress too much over the word count, as long as you're writing quality content that your audience wants to read.
Step 5: Don't forget your call-to-action
At the end of your blog, tell your readers what they should do now – whether that's sign up to your email list for further information, or call your company for a quote. Not only does this give your audience an action to complete if they've enjoyed your blog, it also helps remind them that you're the expert behind the words, and you're there to help.
Step 6: Don't forget to make it look pretty
Have you ever sat at your computer screen and read thousands and thousands of words on end? Very few people have the time (or patience) to do that. So, make your blog more visually appealing by using headings and subheadings, images and graphs. Images also add more value to your blog. Let's say you're a yoga instructor and you're writing a blog on "how to master the headstand," having images that follow your step-by-step guide helps readers visualize what you're actually saying, especially if you're using terms to describe poses they're not yet familiar with.
Step 7: Edit your blog
Well done, you've written your first blog! You're so close now, all you need to do is re-read what you've written and check it for any spelling or grammatical errors. Make sure your sentences aren't too long and that they make sense. Now go back to that title you wrote right at the beginning of your blog – is it still relevant or does it need to be tweaked? Once you're happy, all you need to do is upload it to your website!
Step 8: Utilize your blog
Now that you've uploaded your blog to your website, it's going to start ranking for SEO. But there are a number of other ways your potential clients can find your blog. You can share the blog in an email newsletter or to your social media pages, including a link to the article on your website.
Writing an article doesn't need to be as painstaking as writing a college-grade essay. Just start with what you already know about the problems your potential clients are looking for answers to. And remember, you already have the answers – it's just a matter of writing them down in a blog and sharing them to your website.